Yesterday (9.05.2019) we had a chance to organise a walk through Kazimierz district. Together with group of young people we made a journey following the most important historical places of this quarter. Additionally, our storyteller was very nice and professional guide. She told us a lot of interesting facts and history lesson.
Right after 3 pm we all met by the Royal Wawel Castle, by the Wawel Hill. Thought it was quite windy, the day was sunny enough to enjoy the trip. We started our walk from the Christian part of Kazimierz. First stop was so called church "on rock"which is Church of St Michael the Archangel and St Stanislaus Bishop and Martyr and Pauline Fathers Monastery. Beautiful views and absorbing history of the place filled everybody with willingness to see more!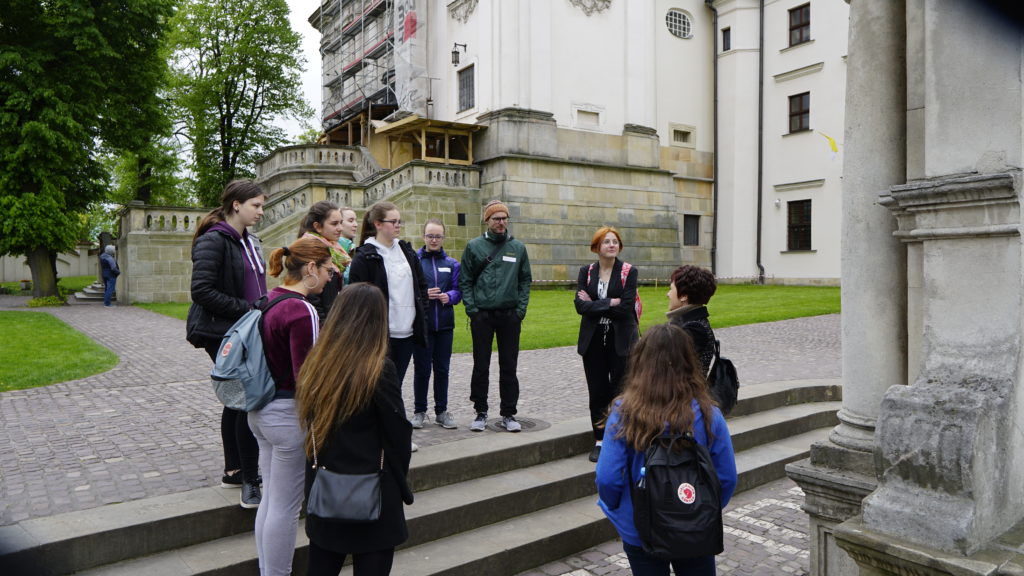 Afterwards, we passed Church of Saint Katherine and impressive Corpus Christi Basilica. Our guide told us the most important legends about Kazimierz district. We found out that, in fact, Kazimierz used to was a separate city inhabited by Jews.
Then, we passed through the Meiselsa street, where Judaica foundation has its residence. We entered a picturesque patio, where we found out about more interesting things. It turned out that this place has been filmed in Spielberg's movie "Schindler's List".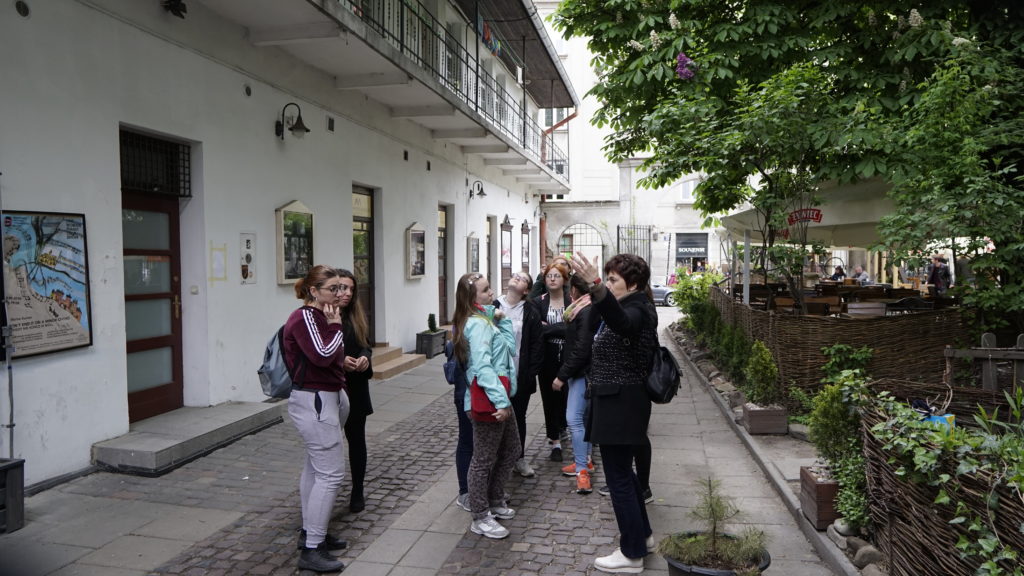 We spent some time in Plac Nowy where one can buy famous "Zapiekanki". Unfortunatelly, there was no time for eating, as more monuments were waiting for us!
It was time for synagogues. Firstly, we stopped by Kupa Synagogue and found out what's the origin of it's name. Then, we saw High Synagogue, that is inconspicuously squeezed between simple tenement houses.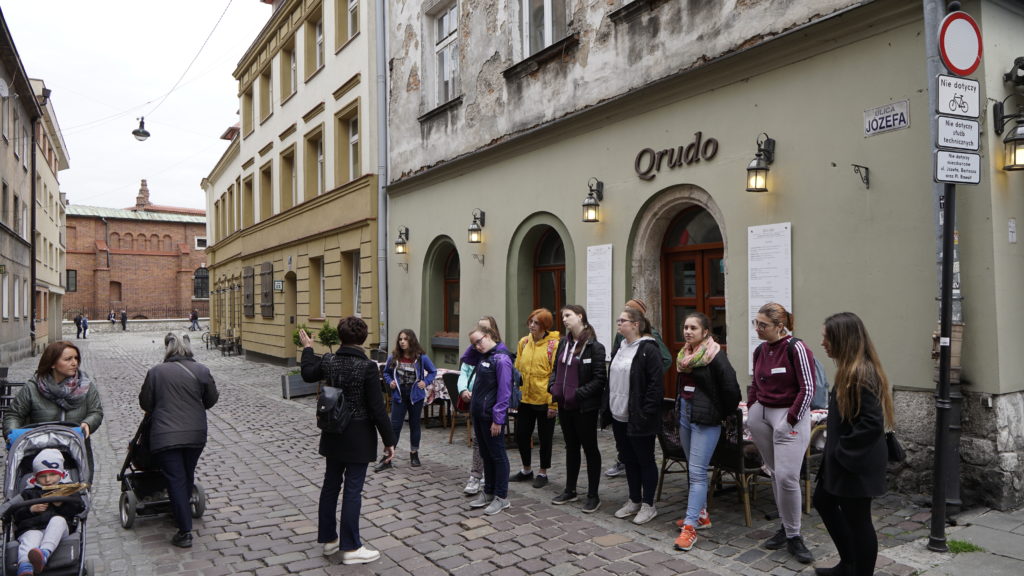 Szeroka street made a big impression on us. In fact, it does not look like a street, regarding its size. It's more like a square. At the and of Szeroka street, there was beautiful Old Synagogue, where we stayed for a while.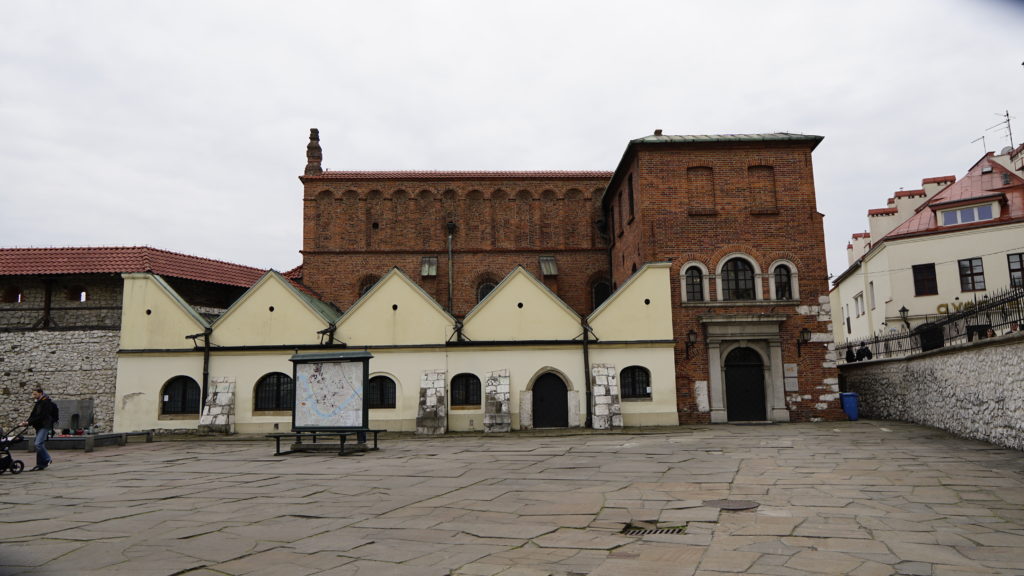 At the end of our journey we went on Miodowa Street where one of the most beautiful Synagogues is located – Tempel Synagogue. We listened curiously to its history and customs. As it turned out, it's one out of three still active synagogues in Krakow.
Although the walk lasted only for 2 hours, we found out numerous interesting facts. Kazimierz is a district, where one could spend the whole day and never have enough!